About us
Image: Scanning electron microscope of cuprous nicotinic acid.
Background
38.5% of all spinal cord injuries happen during car accidents, according to the National Spinal Cord Injury Statistical Center. It was an unfortunate day when Charlie Barker learned that his nephew Tommy would be part of the 38.5 percent. In an attempt to help Tommy regain his promising life before the injury, Charlie and his family became self-educated about their medical system, treatment options and all that encompasses the injury.
In their research, Barker found a simple yet promising supplement being used overseas and immediately knew he had to bring this supplement into Tommy's hands. In combination with physical therapy, Tommy began to regain control over the quality of his life and Charlie knew he had something that could help others the way it helped his nephew.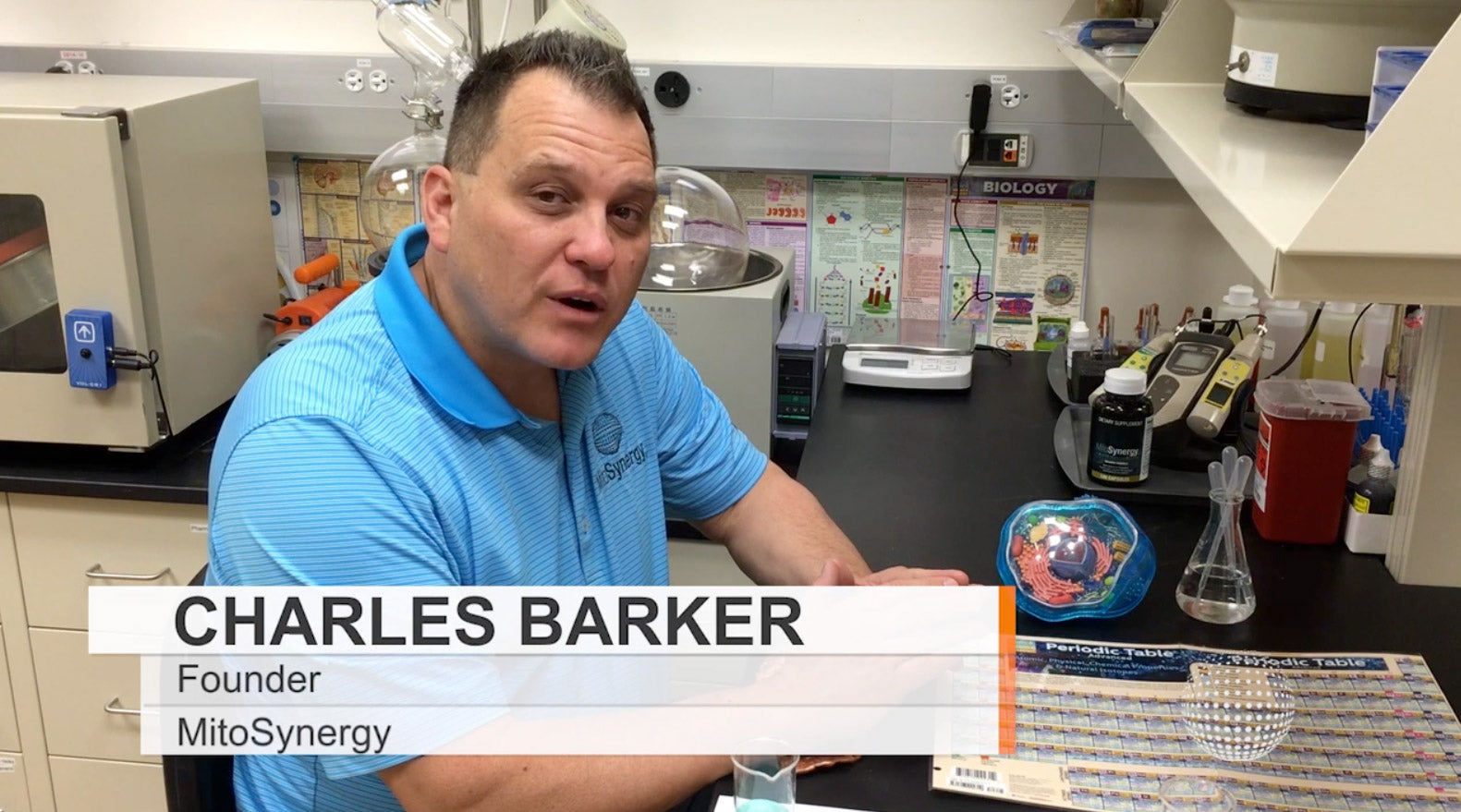 Charlie set out to create a supplement version of the product. In no time, MitoSynergy was underway with the help of a laboratory and several PhD's from a major university to work on understanding the compound. A refined and improved new compound was developed through a simplified process and they called it Cunermuspir.  With C-Lab Pharma International file patents in hand, Charlie and his team combined Cunermuspir with other vitamins and nutrients to create the Original MitoSynergy.
Driven by a passion to help others in the way he was able to help his nephew, Charlie teamed up with Scott Deley, a longtime friend and serial entrepreneur. Together, they created their core product: MitoSynergy.  The active Cunermuspir Complex in MitoSynergy was created with the use of copper to help the body help itself.
They soon learned of a woman named Marge, whose son had been suffering from Lyme disease. After spending a fortune consulting with doctor after doctor, he had taken MitoSynergy and the improvement Marge saw in her son was incomparable. Marge came to Charlie and Scott with her story, and together this trio worked towards spreading the awareness of MitoSynergy's capabilities to help and support individuals for a better quality of life.
In December of 2022, Charlie Barker passed away at the very young age of 55. His company and vision live on.
About our team
Scott Deley, CEO
Scott Deley is an experienced CEO and serial entrepreneur having successfully built and sold multiple high-growth startup companies within the consumer, technology, and export industries in the US, China and Japan. Scott has an ability to recognize market trends and opportunities, and execute the vision by attracting capital and top senior management to form multi-national management teams. Scott has extensive experience building consumer brands in the worldside, and has attracted investment from Mitsui & Co in his most recent venture. Scott has personal experience with MitoSynergy; his mother was unable to enjoy her beloved hobby of gardening for years due to Osteoarthritis in her back, but ever since starting on MitoSynergy, she is actively enjoying her hobby once again.
Margaret Van Handel
Margaret Van Handel partnered up with MitoSynergy in 2012 to bring her first-hand experience in the Lyme Disease, Fibromyalgia and Chronic Fatigue area of health concerns. Having experienced and observed the effects of multiple health concerns as a caregiver for her sons, granddaughter, family members, friends and now her local community, Margaret partnered with MitoSynergy to bring a solution to others. Her personal goal is to work in these areas by coaching those dedicated to finding their path back to optimal health naturally. She believes that education is the key to a better quality of life and MitoSynergy is the answer.
Charles Barker, Founder
Charles Barker was a VP of a major travel company living in Honolulu, Hawaii, when a life changing event caused him to create MitoSynergy. The creation of MitoSynergy led him to his passion of developing cutting edge nutrition and bringing products that helped his family to the general public. As the inventor of several promising compounds, Charles believed these new compounds would change the way we view the bioavailability and use of minerals. Charles gained expertise in biology and was certified in Microscopic live blood analysis of Enzyme Potential, Biological Flow system auditing and Applied Microscopic technology. He received his college and high school education in Tucson Arizona.